Feature
With one drill in the implant placing step, the crown size and implant depth can be simultaneously guided.
The mistake of the widened or narrowed interval between implants can be prevented when two or more implants are placed.
Surgery time can be shortened and possibility of frequent mistakes can be prevented in advance.
Excellent cross infection prevention.

More than 50% increase in use compared to existing products.

Reasonable and economic with the mini kit consisting of essential components.

Simple configuration makes it simpler and more intuitive to use.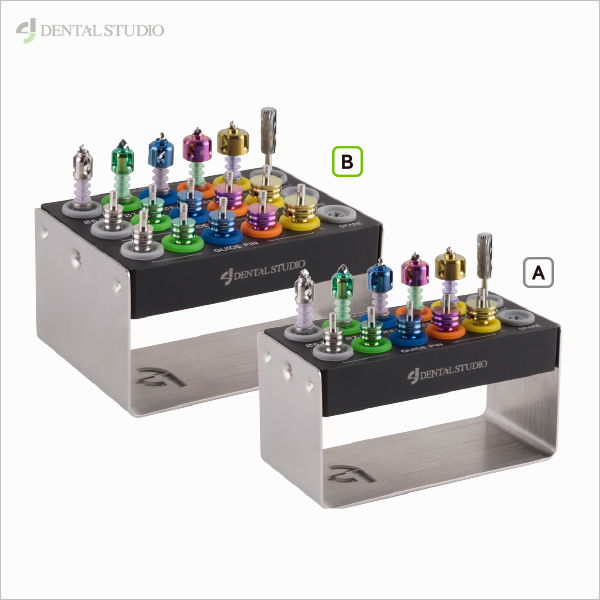 ---
Direction for use
1. Crown Guide Drill (Ø2.7) : 6, 7, 8, 9, 10
It provides guide to the centering, directing and spacing at the same time appropriately for the crown size (implanted prosthesis).
2. Crown Guide Pin (occlusal function applied) : 6, 7, 8, 9, 10
The direction and occlusal check of the crown is possible, and the size and direction of adjacent crowns can be predicted when multiple implants are placed.
3. Crest Trimmer : This is used for flattening narrow and thin bone in width.